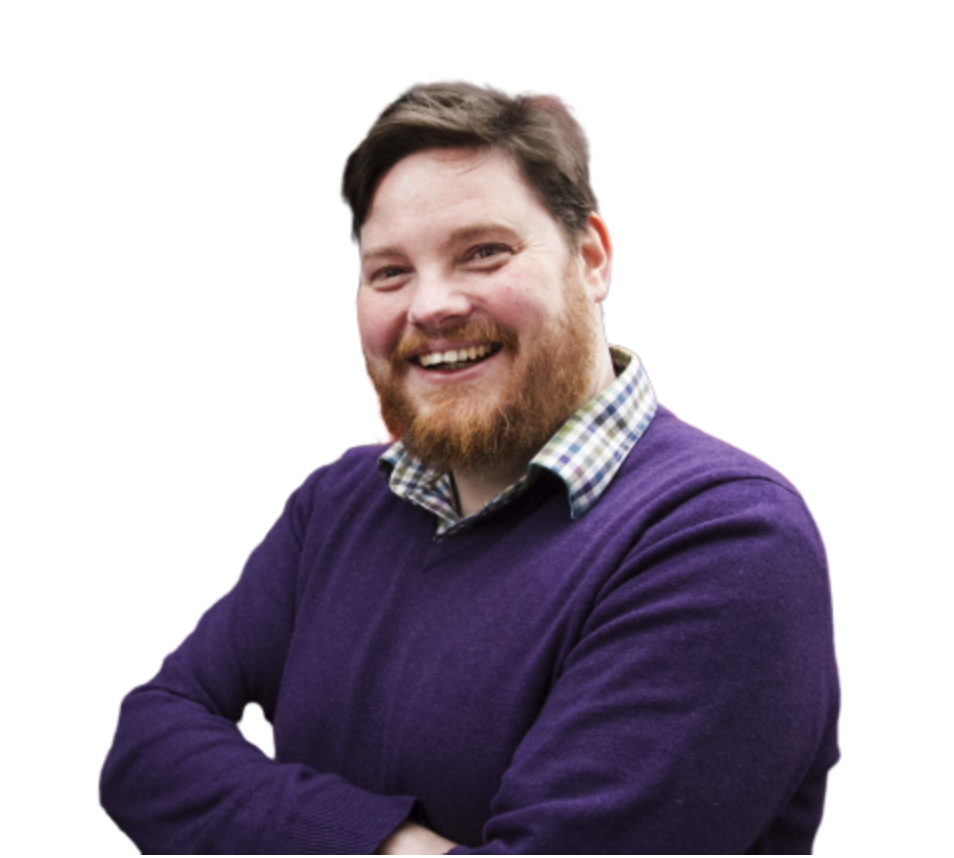 Hi, I'm Tim
I like to scare people at conferences
I talk (A lot) about WordPress and security as well as subjects like performance and system administration at events but also here on this site.
I work as the platform lead for 34SP.com Managed WordPress Hosting. I also love to talk in the third person about myself so here goes all about me…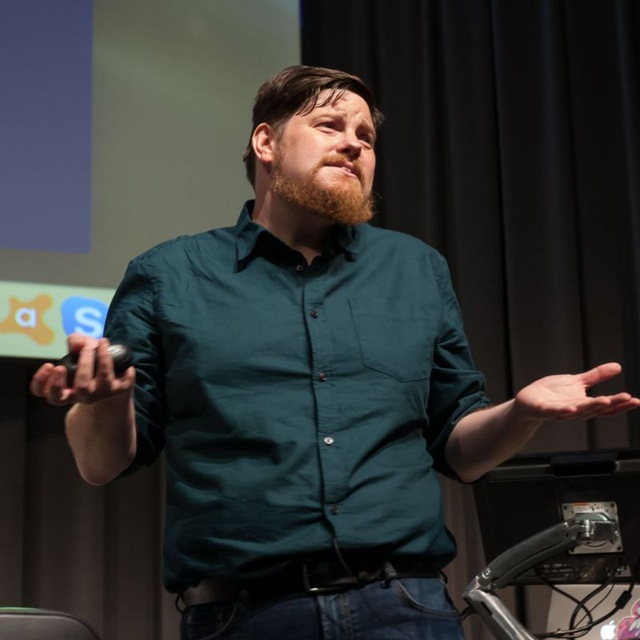 Tim Talks a lot at conferences and at smaller user groups
While normally focusing on WordPress and Security his topics have been pretty varied from Testing methodologies through to robbing banks. His talks tend to be entertaining and informative. His goal is to make things accessible but also to make it easy for people to research.
Tim is nearly always happy to come and talk to your group or conference for information see his Speaking Page.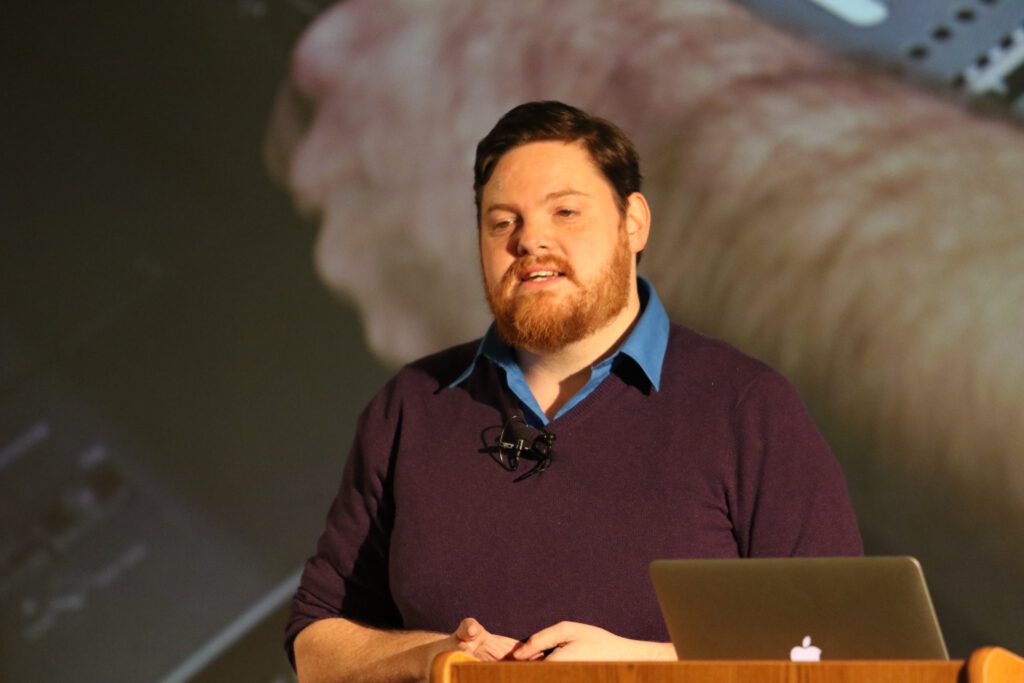 Part of the WordPress community
Tim has been actively involved in the UK community since well there has been a UK community. He has helped organise WordPress Leeds the oldest User Group in the country for over 10 years. He is one of the admins for the WordPress Community UK Slack group as well as having spoken at nearly every UK WordPress User Group.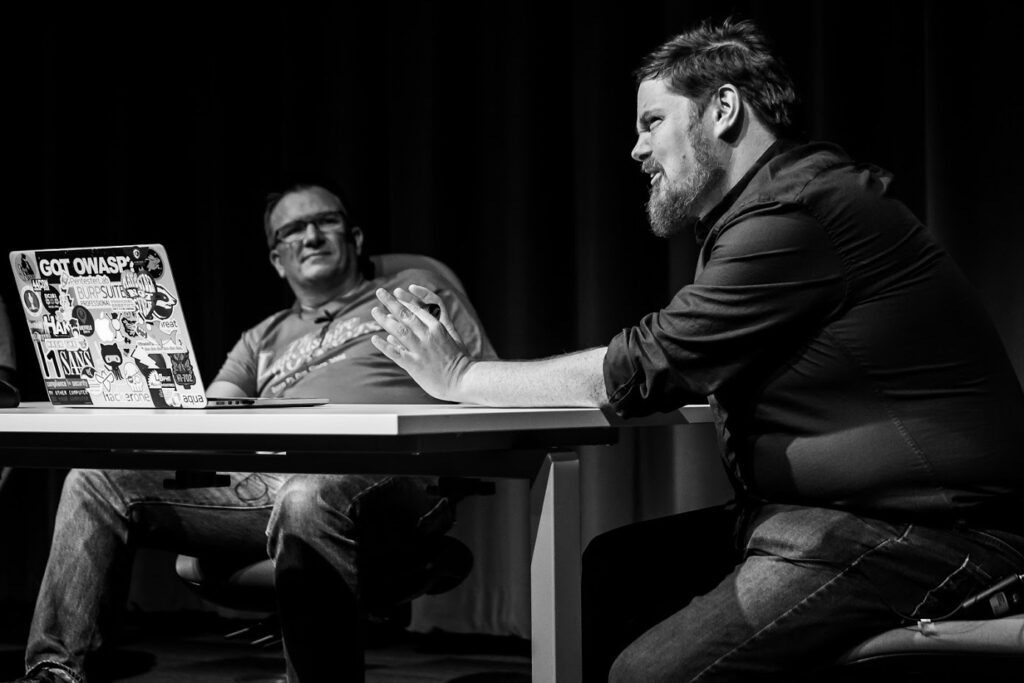 He is a SysAdmin, Dev, Security Engineer & project manager…
How many hats does one person need! Tim has certainly tried his hand at most of them. He has previously run a bespoke development agency specialising in E-Commerce solutions for some household brands. These days he combines his expertise in Linux, security and programming to be able to troubleshoot some of the strangest problems.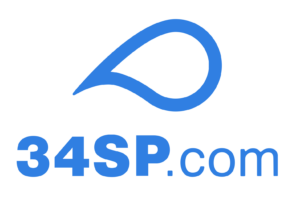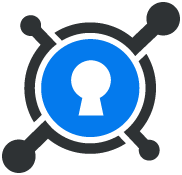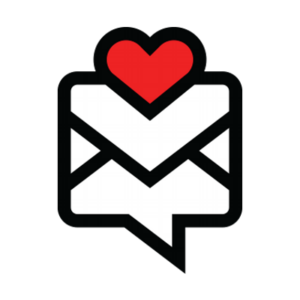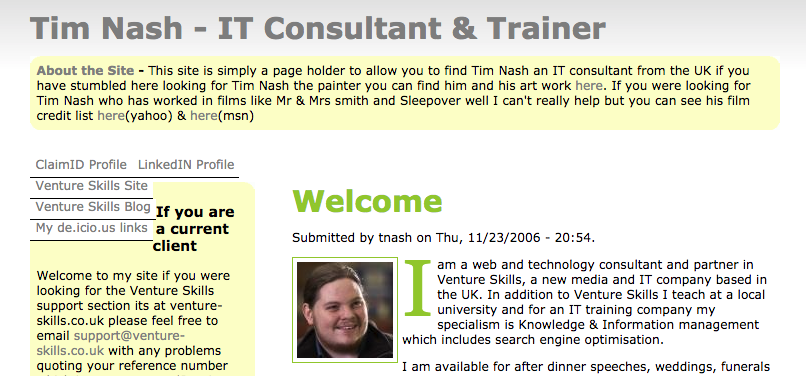 This site has developed over the years, it's been a personal site but also business pages and resources. Some content has been lost and a lot has been morphed but at it's heart it is Tim's home come what may.
The current version of the site is running on the 34SP.com Managed WordPress Hosting, Images, and static assets are delivered with KeyCDN, while it's DNS is powered by DNS Made Easy.
Finally the Newsletter, oh yes did you know about that, you should subscribe to it for all the newsletter goodness. is powered by MailChimp.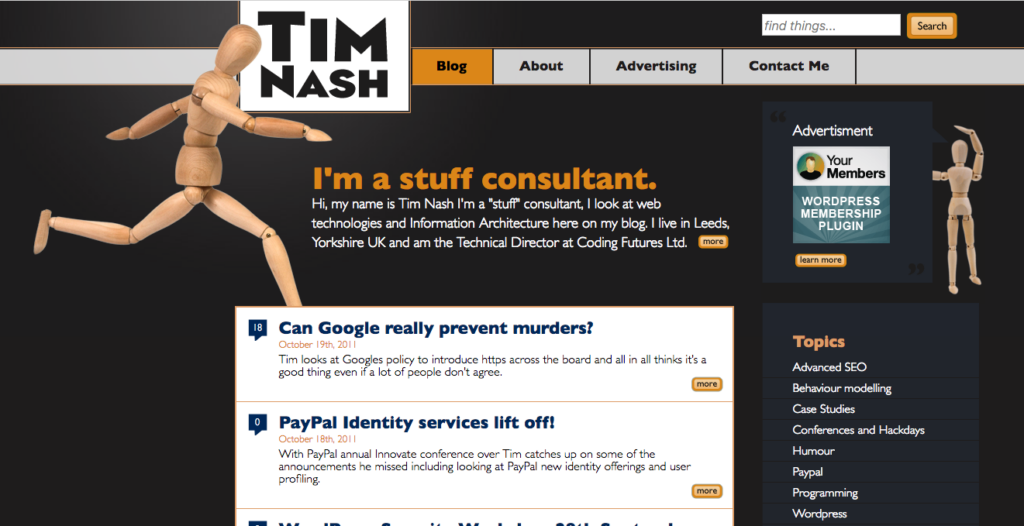 Technical Stuff…
The site is running the latest version of WordPress alongside the Gutenberg plugin. The theme is the Neve theme, by theme island.
Koko Analytics provides minimal, privacy-first analytics
The SEO Framework is doing the SEO Thing
Two-Factor is providing MFA for my login
EditorKit & Atomic Blocks is providing additional Block capabilities
Fast Velocity Minify is providing minification and concatenation.
You can see more about how the site was rebuilt in Making of TimNash.co.uk series